When you register on any online casino in the UK, almost always, everything goes pretty smoothly. You deposit, win some money, and want to withdraw it, but you see that the casino takes a whole week to complete the transaction. We've all been there and it's very annoying. For that reason, we've come up with a list of top 5 online UK casinos with the fastest withdrawals in 2021. Spoiler alert: some of them pay out the SAME day!
Fastest Withdrawal Online Casinos in the UK
If you're looking to earn some cash fast, without having to wait for a week or more, you're in the right place. We've compiled a list of 5 best online casinos in the UK that will give you the fastest withdrawal times and instant deposits.
1. The Grand Ivy Casino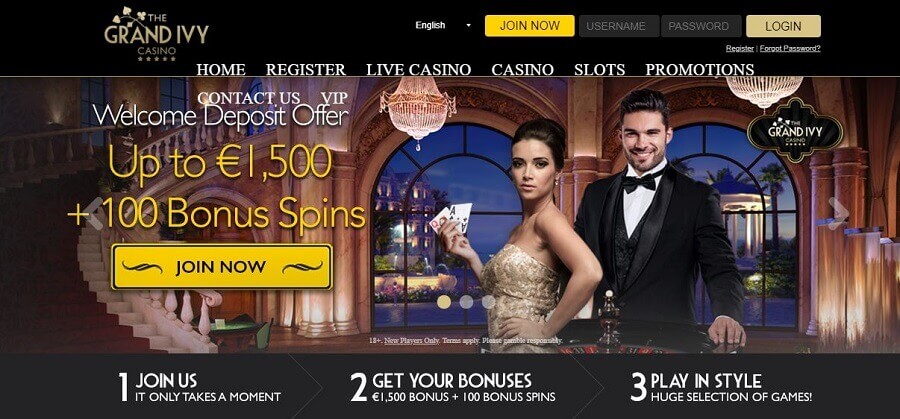 The Grand Ivy Casino is one of the best online casinos in the United Kingdom. An interesting thing is that it's founded in 2016, making it only a few years old. However, the casino churns out like a well-oiled machine, making its players satisfied and coming for more.
One of the reasons why this casino is so good lies in its payouts. If you manage to snatch some good cash, you can withdraw it in just 24 hours, given that you're using E-wallets. To be precise, payment methods that fall under this umbrella are PayPal, Skrill, and Neteller.
The maximum payout in a week is £5,000, however, which isn't very impressive. But if you withdraw 4 times £5,000, you get £20,000 a month, which isn't that bad. Users who use MasterCard and VISA will have to wait for around 3 to 5 working days – that's a lot slower.
As for the casino itself, we can only say good things. There are a lot of enticing games accompanied by a generous welcome bonus. Here, you get a 100% bonus, up to £150, with 30 times wagering requirements. It's nothing "wow!" but you'll surely find its use quickly.
Oh, and one more thing – there are no withdrawal fees. In other words, everything you win is yours to take and no one's going to get a taste of that sweet cake – hell yeah!
Enjoy Fast Payouts at The Grand Ivy Casino >
2. Genesis Casino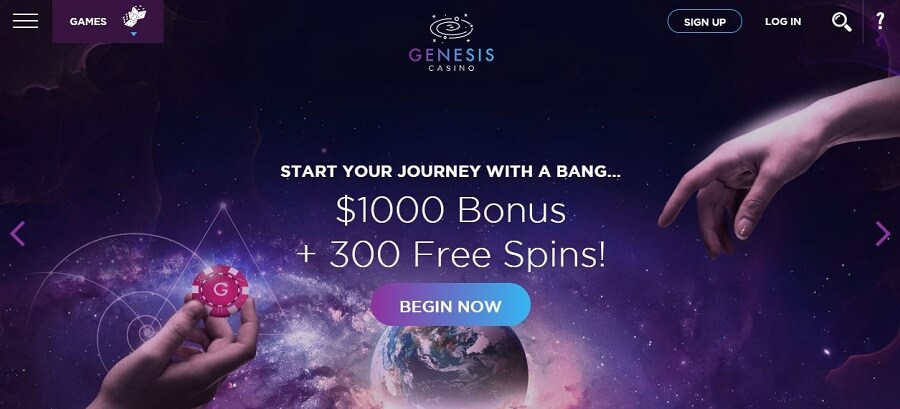 Here, at GamblingKing, we value Genesis Casino a LOT. It's another new player in the game, but on the contrary, it offers bloody fast payouts. In fact, it's one of the best casinos with fast payouts that you can enjoy in the UK.
We like that it even offers a whole page dedicated to its payment methods, where you can easily see the methods, as well as their minimum/maximum deposits/withdrawals and processing times.
Deposits at Genesis Casino are instant, so you have one less thing to worry about. Interestingly, Genesis Casino instantly processes your payout for all payment methods. However, those who use PayPal, Neteller, and Skrill will get their money in 24 hours.
Users with credit/debit cards will have to wait for around 3 working days, depending on the bank. The minimum withdrawal here is £10 for every method, while you can safely withdraw up to £5,000 in a single transaction.
Not too shabby – right? Genesis Casino, generally speaking, offers an amazing gambling experience with 1,000+ games, tons of promotions, and even a proper VIP scheme. If we factor in the fast payout times, you're in for royal treatment!
Get Instant Withdrawals At Genesis Casino >
3. The Sun Vegas Casino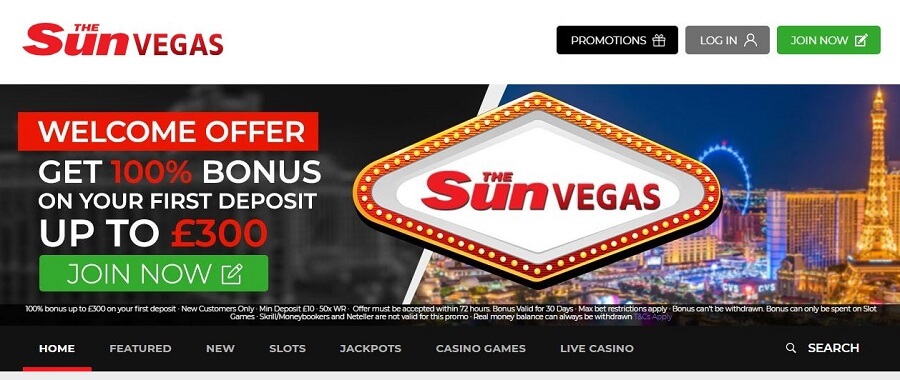 The Sun Vegas Casino promises some great fun even when you read its name. You have the Sun and Vegas – two things that gambling lovers adore the most. Truly, this is among the strongest gambling brands in the UK, with a UKGC license that makes it trustworthy.
Furthermore, the Sun Vegas Casino offers a pretty generous 100% bonus, up to £300, with 50 times wagering requirements. You won't like that these requirements apply to both your bonus and deposit, but hey, at least, the casino gives a fast payout.
This casino offers a plethora of payment methods, such as PayPal, Skrill, VISA, Paysafecard, and MasterCard. The thing is that UK players are limited and get only four payment methods – VISA, PayPal, Skrill, and Paysafecard.
Generally speaking, you can't use Paysafecard for withdrawals, so our recommended option is Skrill. Skrill offers instant withdrawals, whereas, PayPal and VISA both take up to 3 working days, which is, you'll agree, not the fastest.
The casino lets you withdraw as low as £5, while the maximum withdrawal in a single payment is £50,000 and £5,500 for PayPal. This is much higher than what some of the competition offers.
Use Different Payment Methods at The Sun Vegas >
4. PlayOjo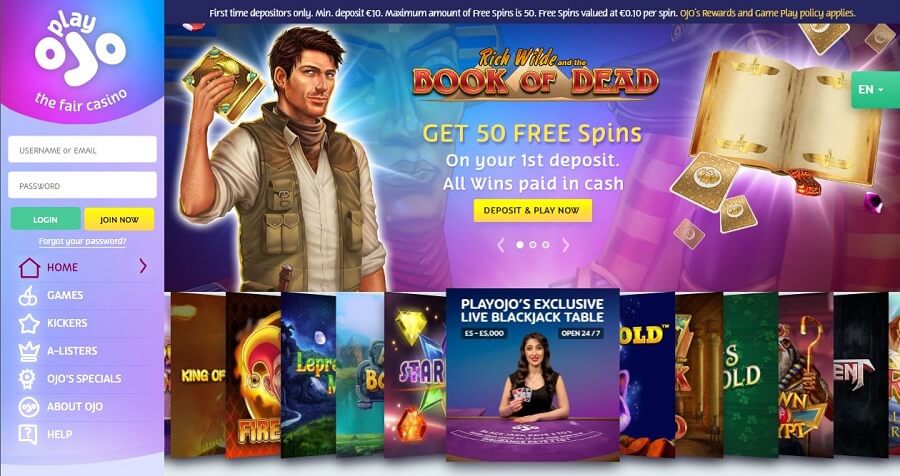 PlayOjo is in a league of its own. It offers a unique interface, lots of interesting games, and generally decent conditions for new and frequent players. The casino was founded in 2017, and with merely a few years of its existence, it managed to amass a huge player base.
Whether it's because of games or payment times, we can't tell. But, what we can tell is that PlayOjo offers a lot of banking options that come with very fast withdrawal times. UK players will enjoy using VISA, PayPal, Paysafecard, Trustly, Skrill, and Neteller.
The fastest payout times can be found on E-wallets, such as PayPal, Skrill, and Neteller. PlayOjo processes every payment right away and if you use any of these methods, you get your money in around 24 hours, give or take.
As always, users of credit/debit cards also depend on their banks, so their payouts might take from 2 to 7 days. The minimum payout is £20, regardless of your payment method, the maximum payout is £5,000 for PayPal and a few other methods.
If you decide to give PlayOjo a shot, know that you'll get a welcome bonus in the form of 50 free spins for Rich Wilde and the Book of the Dead game. This should be enough to kickstart your gambling journey on this website.
Gamble and Withdraw Fast at Play Ojo >
5. 32Red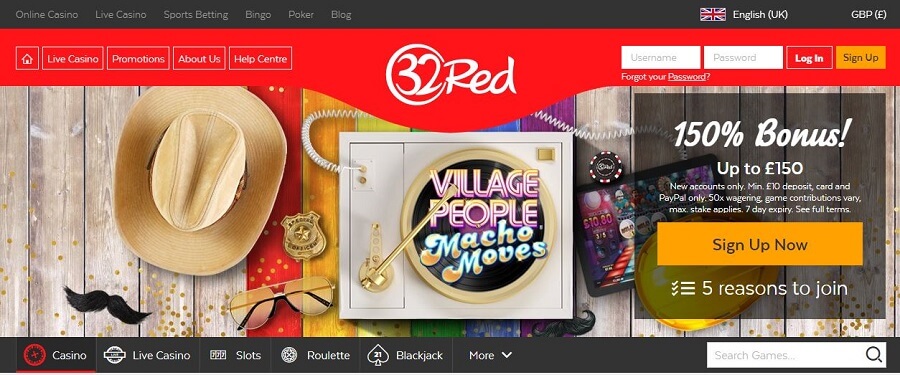 32Red is a type of an online casino that doesn't take itself too seriously – at a first glance only. It looks kinda… rustic?! With all the colors and professional images around the site, you'll feel like you're browsing through the fashion blog and not a full-fledged UK online casino.
Nevertheless, 32Red is a pretty serious site when it comes to doing business. New users get a 150% bonus, up to £150, with 50 times wagering requirements. Luckily, they apply only to your bonus, making them a bit more forgiving.
Now, let's talk about payments. 32Red offers a huge roster of them, ranging from credit/debit cards to PayPal, Ecopayz, EntroPay, Paysafecard, Skrill, and Neteller. The casino doesn't clearly state its withdrawal times for each method.
Instead, it says that almost every withdrawal will be processed in a minimum of 24 hours. If you withdraw money before 3 pm (UK time), it will be processed the next day. Conversely, if you withdraw after 3 pm, you'll wait an extra banking day, which is 48 hours.
Credit/debit cards will take up to five working days for your money to arrive, while Skrill, Neteller, and PayPal withdrawals are instant. With this online casino, we close off our list. Every online casino here gives you instant, or 24h withdrawals, depending on the payment method you choose.
Best Payment Services for Fast Withdrawals

The timeframe in which an online casino can process a withdrawal usually depends on two things – the casino itself and the payment method you're going to use. We already talked about casinos with the fastest payout times, so let's see what are the fastest payout methods that you can take advantage of.
PayPal

For us, the best payment method is usually PayPal. We have a list of the best casinos that allow you to use PayPal, so take a look at it if you're planning to use this payment service. What's so special about this method is that it allows for both instant deposits and withdrawals, with NO fees.
Many online casinos support instant processing when using it, as well. This means that the funds will immediately appear in your PayPal account, letting you use them instantaneously. Not every people likes it, though, given its conversion rates and fees when you withdraw the money to your credit/debit card.
Usually, PayPal will take around 1-3% or up to £10 for each withdrawal to your VISA/MasterCard. And if you need to convert to another currency, the conversion rates will not be the same as in your local exchange office.
Neteller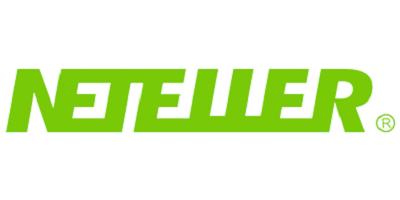 Users in the UK will mostly use Neteller as their payment method. The reason being is because it's from the UK, which makes it more reliable for people from that country. Furthermore, it allows for instant deposits and withdrawals with minimum or no fees, depending on the casino.
We like that Neteller can "cooperate" with other payment services, too. Some of them are AstroPay, BitCoin, and even Boku. This means that you can easily transfer your money from one service to another with a click of a mouse.
Skrill

If you've heard about the name Moneybookers, you know what Skrill is. Moneybookers is a former name of a now-known Skrill, that leads its business for almost 20 straight years. This company is also based in the United Kingdom and belongs to the Paysafe group, just as Neteller does.
These two methods are very similar, as both of them support instant deposits and withdrawals, with minimum fees. That's why every online UK casino offers it. It's very easy to use and lets you transfer your money in less than 24 hours.
Usually, it's a bit faster than Neteller, although all E-wallets (PayPal and Neteller included) will process the money right away.
Trustly

Trustly is another E-wallet but it's not from the UK. This Swedish payment service gained the trust of its users by providing fast withdrawal and deposit times, which makes it a very good option for online casino players.
Beware that not every casino supports it, though. And on top of that, not many UK people actually use it. Trustly is more for European and Scandinavian users who want to gamble online, even on the websites in this country.
Bitcoin

You didn't expect to see Bitcoin on the list, did you? Well, we can't blame you. Bitcoin is rare as a rare steak on the UK online casinos. Luckily, our overall #1, Mansion Casino, lets you use Bitcoin as a deposit method.
For those who don't know, it's a decentralized cryptocurrency, which means that it's not in touch with the government and/or banks. For that reason, it allows for anonymous payments that no regulatory body can see or control in any way.
Payouts with Bitcoin are instant. However, you can expect a small fee of 0% to 2% on average. It's also important to say that Bitcoin isn't the most popular method in this country, but some gamblers are using it.
It's more prominent in the USA, where the government imposed some strict online gambling laws and financial controls.
Credit/Debit Cards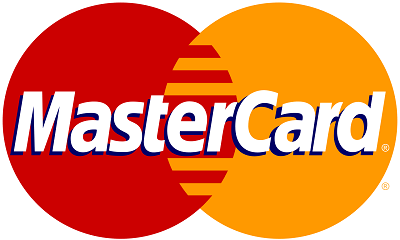 You're probably wondering why credit/debit cards aren't at the higher spot, and the reason is very simple. Regardless of the gambling operator, VISA and MasterCard are always the slowest methods to whitdraw your winnings. The situation is the same even on online bookmakers.
Why is that? Simply put, it's because of your bank. There are dozens, if not hundreds of banks across the United Kingdom, and every bank has its rules. Your bank might process the money in one day, while someone else's bank will do it in seven days.
That's why deposits are instant here, but not withdrawals. The bank needs to verify where that money is coming from and then process the payment. Moreover, if it's a weekend, you probably won't get your money since they don't work during weekends.
The good thing is that this method is very reliable and in many cases, there are no withdrawal fees.
FAQ
There are still a few more things to discuss regarding payment methods on online casinos. Let's do that in our FAQ section.
❓ How to withdraw my winnings?
The way you withdraw your winnings depends on the online casino you're using. But, the general rule is to visit your profile and find the Withdraw menu. Here, you can see your total balance and the supported payout methods.
Simply click on the method you intend to use, enter the amount of money you want to withdraw, and confirm it.
💳 Do my deposit and withdrawal methods need to be the same?
Yes and no. Some casinos insist that the method you used for the initial deposit should also be your withdrawal method. However, there are payment methods that don't support withdrawals, such as Apple Pay and Paysafecard.
In that case, your deposit and payout methods will differentiate. It's best to contact customer support of the casino you're playing on and discuss it right away. By right away, we mean the second you decide to register on it.
📆 Will small withdrawals take less than larger ones?
Usually, yes, but only if the large withdrawal is really large. Some casinos will request you to provide verification documents for larger sums of money (£2,000 or above), in which case you have to factor in the verification time.
One case in which this rule always applies is a jackpot win. Here, you can win millions of pounds, which requires additional checks, to make sure that the win is genuine and authentic.
⏳ What are the fastest withdrawal methods?
The fastest withdrawal methods are E-wallets – PayPal, Neteller, Skrill, and Trustly. We give the advantage to the first three methods, as they're simple to use, have instant withdrawal times, and impose little to no fees.
Once again, withdrawal times might be impacted by the casino itself. If it takes a bit longer to process the money, withdrawal times won't be the same as usual.
💸 Are there payout fees on online casinos?
On some casinos, yes. The fees will usually depend on the payment method and range from 0 to 2.5 percent. There are some casinos that will impose fees on their end, which is, for us, a very bad deal.
For example, if a casino gets a fee, and the payment service gets a fee, they can take more than 5 percent of your winnings. Don't forget the house edge that casinos take off your every win.
✅ Can I get a payout the same day?
Yes, you can! There are not many casinos that will let you withdraw money the same day. By withdrawal, we don't mean processing. Processing is just a part of verifying that the money is going to the right owner. Mansion Casino is one of them!
💰 Do faster payout times impose higher fees?
No. Fees have nothing to do with the payout time. Even if fees are higher, that doesn't guarantee that you'll get your money faster, and vice versa.